Crawfish Measuring Gauges
Our high quality crawfish measuring gauges are made to last and are very cost effective. Available in a variety of materials and using our premium marking method, these will give accurate and easy measurement of crawfish every time.
Features
Suitable for measuring crawfish
Durable Materials available - Plastic, Brass and Aluminium
Long lasting markings
Standard size of 115mm and 110mm
Bespoke sizes available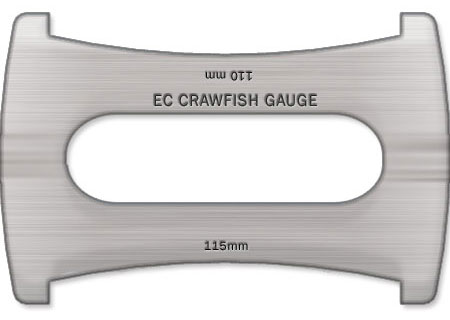 Why buy our crawfish measuring gauges?
Our crawfish measuring gauges are manufactured to high standards by using durable materials (plastic, brass and aluminium) and use a special engraving method that engraves a cavity into the material which produces permanent markings.
Interested? Contact us today!
For more details about our fishing gauges, fill in our contact form.
Fishing Gauges by Alexander Pollock
Worldwide Shipping Available